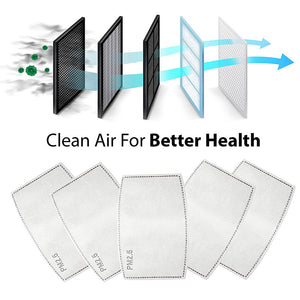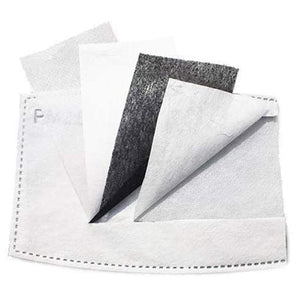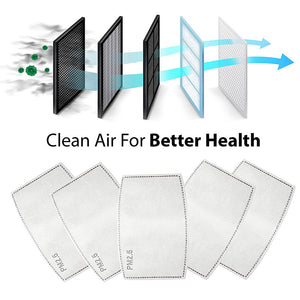 Replaceable Kids Mask Filters PM 2.5 (Pack of 2)
Kid Filters for Face Coverings (cloth mask).
Made of activated carbon and non-woven melt-blown filter cloth, 5 layers filter system effectively keep away from PM 2.5 and a range of airborne contaminants.
The filters prevent airborne particles, dust, seasonal allergies, smog, pollution, ash, garden pollen, etc.
How to use the carbon filter?
Use: 2-3 days for frequently use, 5-7days for Occasionally use.
What is a filter for Masks?
Only filters, do not include the mask.
What are the dimensions for a Face Mask Filter?
Kids Size: 7x10cm (2.76x3.94in).
Made in China (product not made by Bristol Mask. We are trying to source this filter locally).