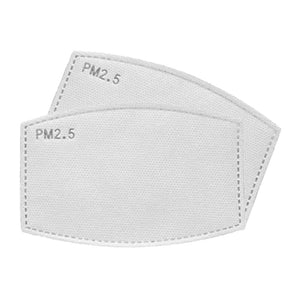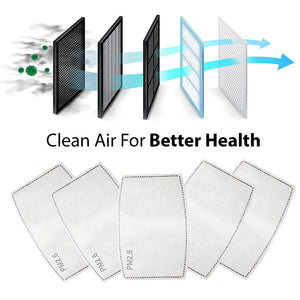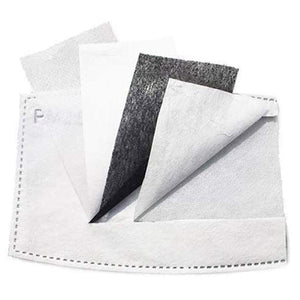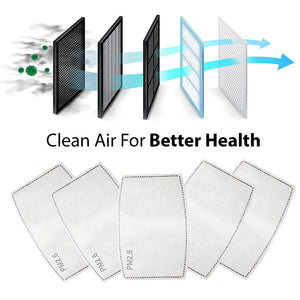 Replaceable Adult Mask Filters (Pack of 2)
Filters for Face Coverings (cloth mask).
Made of activated carbon and non-woven melt-blown filter cloth, 5 layers filter system effectively keep away from PM 2.5 and a range of airborne contaminants.
The filters prevent airborne particles, dust, seasonal allergies, smog, pollution, ash, garden pollen, etc.
How to use the carbon filter?
Use: 2-3 days for frequently use, 5-7days for Occasionally use.
What is a filter for Masks?
Only filters, do not include the mask.
What are the dimensions for a Face Mask Filter?
Adult Size: 8*12cm (4.72*3.15in).
Made in China (product not made by Bristol Mask. We are trying to source this filter locally).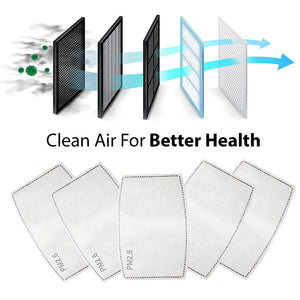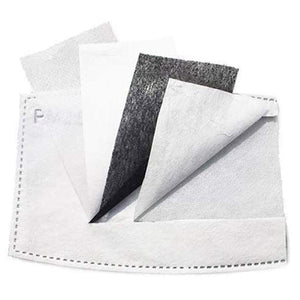 Mask
Wanted mask made in this country, good service and good product will use again
Thank you John for your support to our Bristol Mask business. Supporting our Made in Britain brand is so important to keep jobs in the UK. We are so pleased you like the masks and see you next time. Keep safe
Face masks
I haven't used these yet but very pleased to see that they are manufactured in the U K.
Hi Una, I am sure you will like them. Proudly made in Bristol. Keep safe